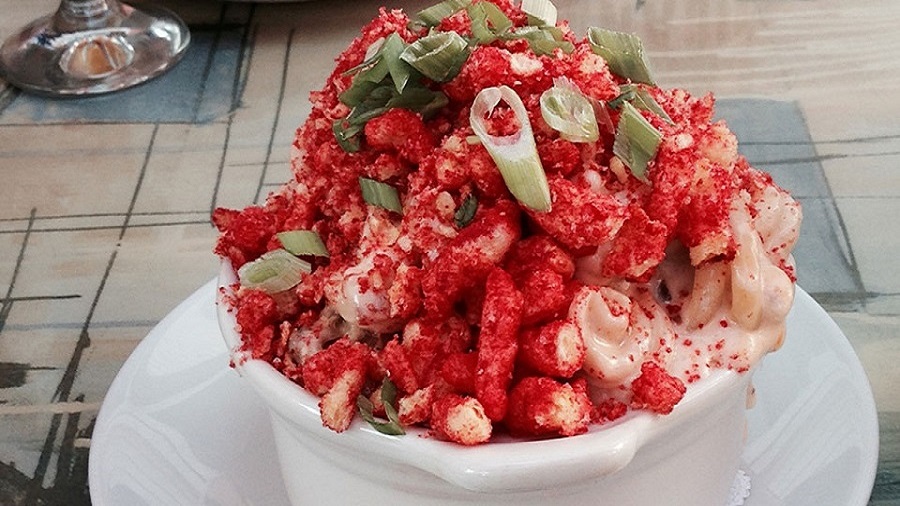 When our kids were little, we spent some really fun weekends in the seaside community of Long Beach. The seventh largest city in California, it's always been considered a great family destination.
Fifteen years later, I just came back from a weekend there as an empty nester and was happily surprised to find a thriving metropolis that has managed to blend urban sophistication with a beachy vibe. With JetBlue now offering direct service from cities as far away as New York and Boston, there's no excuse not to visit. It's a perfect spot for boomers, and I can't wait to bring my husband back!
Here are some of the highlights of my weekend, and a few reasons Long Beach should be on your must-visit list.
Queen Mary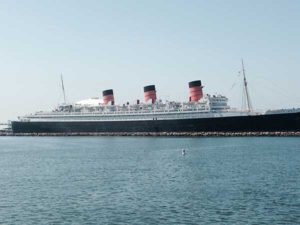 The crowning glory of Long Beach is this magnificent, historic ship, filled with secrets, stories and ghosts. Spend a night onboard in a stateroom or suite, and step back in time to an age when steamships were the most luxurious way to travel and the Queen Mary was the grande dame. This is such a unique experience, and my next visit will definitely include an evening paranormal tour and the much-touted Sunday brunch. Be sure to book a table at the five-star Sir Winston's Restaurant & Lounge, where you will dine like royalty. I'm still dreaming of the lobster bisque, grilled shrimp and chocolate soufflé on which I feasted. I ordered seafood because we were, after all, on a boat, but I also kept an eye on my neighbor's Porterhouse steak, which looked equally delicious.
Hotel Maya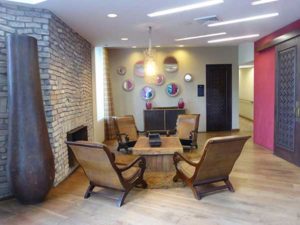 This beautiful boutique hotel recently underwent a major renovation, and the results are stunning. In fact, the attention to detail is so apparent in every area, I would like to move in. The design is Mayan-inspired, with rich textures and walls covered with local art that give the whole resort a warm, homey feel. There are comfy, private cabanas by the pool, a fire pit where you can enjoy roasted marshmallows and s'mores at night, and even movies on an outdoor screen. Located right on the waterfront, you can simply take an AquaBus to get downtown or just lie back and enjoy the exceptional view. And, if you get carried away by the romance in the air, the hotel now offers walk-in wedding packages!
Electric Bike Rides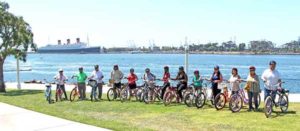 I have not ridden a bicycle for, oh, 30 years so I was wary about getting on a Pedego electric bike (Electric bikes?! When did that happen?!). It definitely took a little while for me to get used to and I did take a spill in a bush when I swerved to avoid a couple of handicapped pedestrians who ignored my frantic bell-ringing but I actually really enjoyed the ride and would recommend it for all ages. Because the bike does the peddling for you, you don't have to worry about getting tired as you enjoy the Long Beach coastline along the 5 ½ mile beachfront bike path.
Gondola Getaway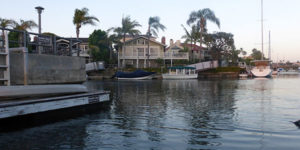 If you prefer to let someone else do the steering, you'll love the relaxing gondola ride through Long Beach's exclusive Naples Island. As we move through the picturesque canals, I "ooh"-ed and "ah"-ed over the gorgeous homes and imagined my family living there. Our gondolier, clad in signature stripes, serenaded us under a bridge and we sipped wine, cozied up under blankets and took in the scenery.
Museums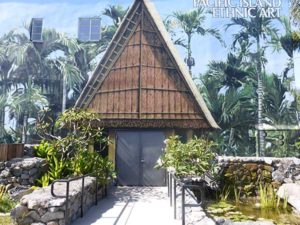 Long Beach features a wealth of diverse cultural institutions, and I got to see the Frida Kahlo photos at the Museum of Latin American Art, the impressive artifacts at the Pacific Island Ethnic Arts Museum and the thought-provoking Baroque Sensibilities: Sherrie Wolf exhibit at the Long Beach Museum of Art (which also boasts an oceanfront café and one of the best museum gift shops I've ever visited). I need to spend more time in each of these very special places.
Aquarium of the Pacific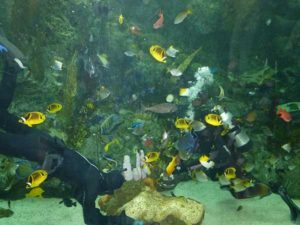 If you think aquariums are strictly focused on kids, this one will completely change your mind. Sure, you can interact with jellyfish and other sea creatures, but you can also go one step further – right into the tank. If you're a certified diver, you can become part of the exhibit by donning a wetsuit and entering the 350,000-gallon Tropical Reef Habitat, where you'll get up close and personal with more than 1000 fish. My son, who dove in the frigid waters of Iceland, is eager to jump into this warm, welcoming environment. I'll be the one looking on, taking pictures.
The Food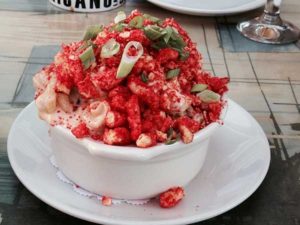 Long Beach has quietly become a foodie's paradise, and I must have gained 10 pounds in my three days there. I ate in so many exceptional restaurants … where to start? Well, how about the Omelet Casserole and Lemon Cake Pancakes at The Breakfast Bar? Or, one of the most delicious things I've ever tasted and which I almost didn't try – Mac 'n Cheetos at The Attic on Broadway? OMG. And, even if you're not a drinker, the Bloody Marys, adorned with embellishments like mini burgers and barbecued ribs (I swear), is worth ordering just to admire.
At SIP at the Renaissance, I practically cried in delight with every bite of the creative combinations presented by Top Chef alum Janine Falvo, but my favorite had to be the Ahi and watermelon – held together with adorable little clothespins! – which I could easily snack on all day. Honestly, I could go on and on – lobster roll and homemade lemonade at Pier 76, coconut crusted white prawns and fish and chips at Parker's Lighthouse, steamed lobster tail at Boathouse on the Bay – but I don't think you can really go wrong at any of the restaurants along the newly-developed Promenade.
My only advice? If you're going to eat as I did, you may want to overlook the fact that those Pedego bikes are electric – and pedal yourself to burn off some of those calories.