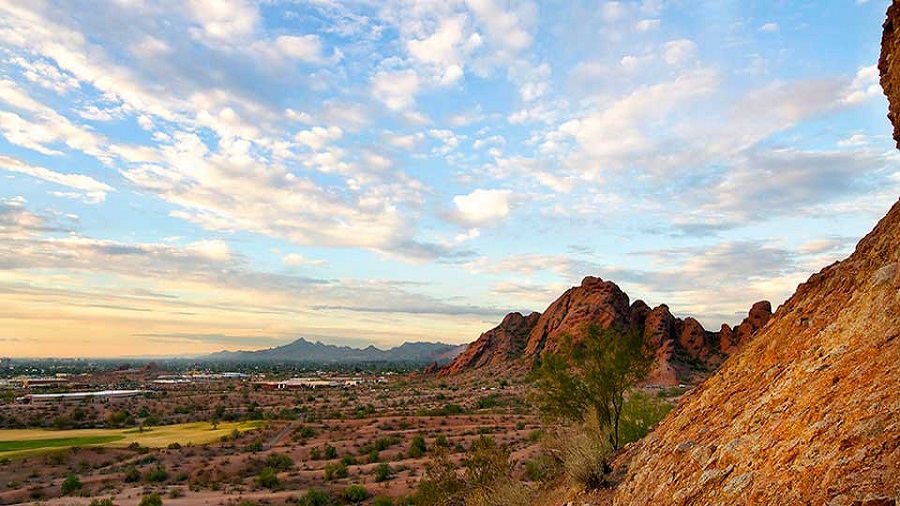 Scottsdale, Arizona is one of my favorite vacation spots. During this endless winter, it's the perfect place to escape the Polar Vortex, and it's a great city for baby boomers.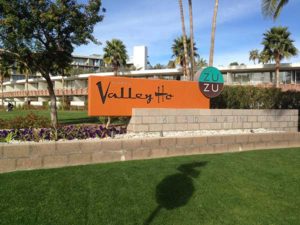 We recently celebrated my husband's 57th birthday there.
We spent a couple of nights at the iconic Hotel Valley Ho. Built-in 1956 – as many of us – it's renowned for its upscale cool vibe.
To the trendy set, it's considered old school hip, but for those with a soft spot for Hollywood royalty like Natalie Wood and Robert Wagner, who held their wedding reception there, it feels so familiar and comfortable, it should probably be called the Hotel Valley Home.
A highlight of our trip was getting to check off an item that had been on both our bucket lists for years.
As we flew high over the desert, we realized Scottsdale provided an unprecedented number of these opportunities. In fact, in her travel bible, 1000 Places to See Before You Die, Patricia Schultz included the magnificent Boulders Resort and Frank Lloyd Wright's Taliesin West, both of which are located in Scottsdale.
Here are a handful of other bucket list items you can check off while you're there: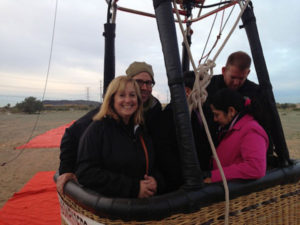 Take a hot air balloon ride. This was something we had always wanted to do, and it was a stunning place to fulfill our wish.
Rainbow Ryders offers both sunrise and sunset rides, depending on whether you want to start or end your day on a high note.
We opted for the morning ride, which was so peaceful and, well, grounding. Although we were more than a mile off the ground, it was surprisingly not scary at all.
This is something everyone should experience at least once in their lifetime.
Stay in a AAA Five-Diamond hotel. This is easy because Scottsdale has four of them! Whether you choose the Fairmont Scottsdale Princess, the Four Seasons Resort Scottsdale at Troon North, The Phoenician or The Canyon Suites at The Phoenician, you will be treated to a level of luxury that you deserve at this stage of life!
We've stayed at both the Princess and the Phoenician, and can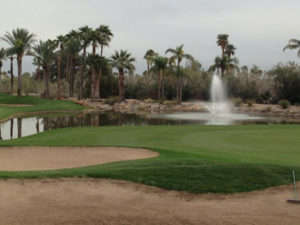 personally vouch for both.
Play golf on a championship course. There's a reason more than 40 current and former PGA and LPGA pros live in Scottsdale.
This is an ideal place to play golf, with more than 200 courses and 330+ days of sunshine.
My husband participated in the Pro-Am years ago, when the tournament was known as the FBR Open, and he still dreams of playing on the senior tour on one of these courses one day.
Spend a spa day getting pampered. Scottsdale has more spas per capita than any other city in the U.S., and many of their treatments incorporate the unique healing and restorative properties of the Sonoran desert plants and herbs along with Native American techniques. My mom, my sister and I have celebrated six annual birthday spa weekends in Scottsdale, always leaving transformed, rejuvenated and eager for the next year.
Eat at one of the best new restaurants in the country. Esquire aptly named Virtu Honest Craft one of the Top 20 Best New Restaurants in America, and it's such a treat to be able to have a meal like this in a cozy, non-pretentious setting. Be sure to try their signature grilled octopus starter, followed by the pan seared scallops with butternut squash, bacon and caramelized onion in a white chocolate beurre blanc. They are the epitome of a bucket list meal because they are truly to die for!