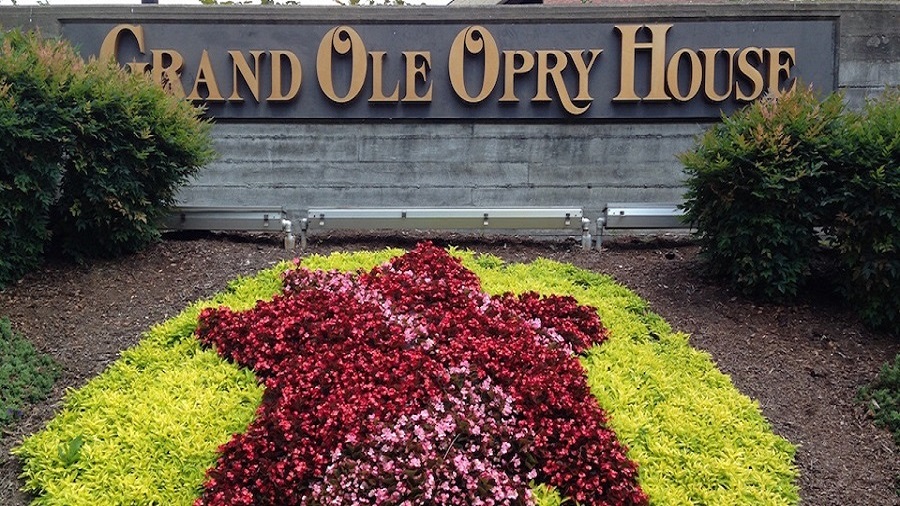 When my husband and I volunteered at the Elephant Sanctuary in Tennessee last summer, we knew we had to visit Nashville. It had never really been on our travel radar but since we were there already, we checked into the iconic Gaylord Opryland and immediately fell in love. How had we missed this place before?!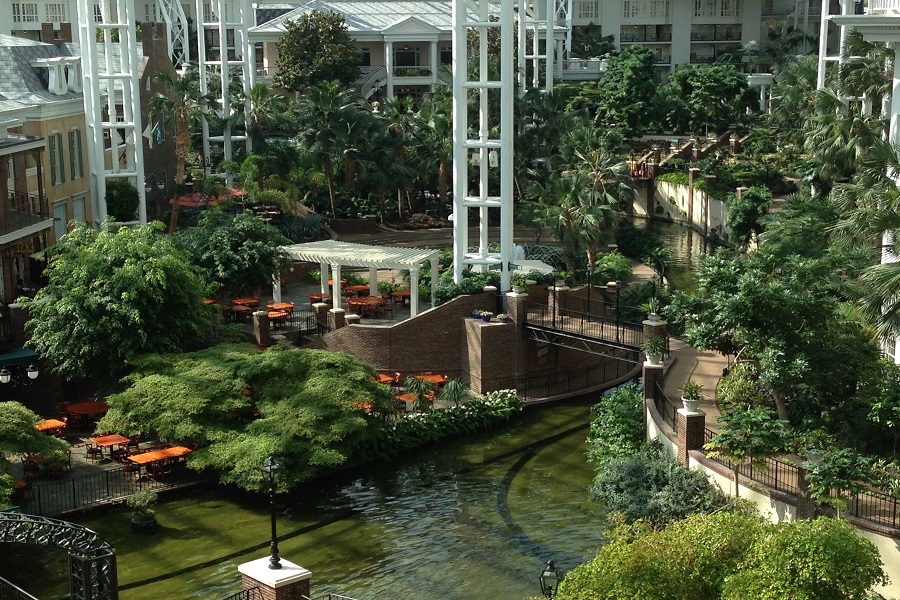 Opryland is a gigantic, luxury resort where you can find some of Nashville's best entertainment, dining and activities all under one roof. Literally. There is a nine-acre glass roof covering the climate-controlled hotel, which features three massive – and gorgeous – indoor gardens and more than 2800 guestrooms, many of which have lovely balconies overlooking the atrium.
It's kind of like staying in a greenhouse – one in which you'll find yourself blooming.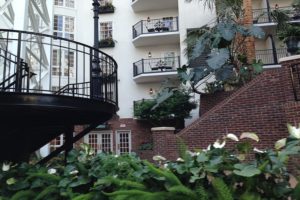 This is a perfect hotel for boomers so it's only fitting that the Bloggers of Midlife recently held their first conference there. Whether you're traveling as empty nesters or as a multi-generational family, Opryland is a great home base for a trip to Nashville. In fact, you can experience the best of Nashville without ever leaving the property.
Here's why:
The music
There's a reason Nashville is called Music City, and one of the most famous is just steps from Opryland's front door. The legendary Grand Ole Opry, "the show that made country music famous," has been broadcasting live on the radio for 90 years and it's a must-see. Be sure to also take the backstage tour which gives you an amazing behind-the-scenes look at the historic venue, and lets you stand onstage in the sacred Grand Ole Opry circle.
The food
Talk about Southern comfort! There are more than a dozen restaurants, cafes, and bars at Opryland, offering everything from snacks to steak to sushi. We had one of our favorite meals ever at Ravello – mark my words, Chef Mike Shetsky will become one of your culinary heroes – and I'm still drooling over the honey rolls, ribs and fried green tomatoes at Jack Daniel's.
The activities
Take the boat ride along the quarter-mile river that flows through Opryland – it's a delight, especially when you learn that it's made up of water from every state in the country. The scenery is beautiful and the guide provides a fascinating history lesson about the flood that left its mark on the hotel. Check out WSM, which broadcasts live from its booth in the Opryland lobby. You may even catch a glimpse of a famous guest! And don't miss the nightly Fountain show, with water splashing 85 feet high to colored lights and music.
The spa
I spent a Zen-like afternoon at the award-winning Relâche Spa, where my muscles were kneaded to mush and my spirit was revitalized with a steam and sauna, followed by a nap in the heavenly Tea/Relaxation Lounge. The spa features an extensive menu of amazing-sounding signature botanical treatments that I will just have to go back and try one day.
The pools
What's great about Opryland is that bad weather won't dampen your visit at all. You can swim all year long in the hotel's three outdoor/indoor pools. They – and the state-of-the-art fitness center, which is open 24 hours – will come in handy, especially after you've indulged in a multi-course dinner at Ravello.