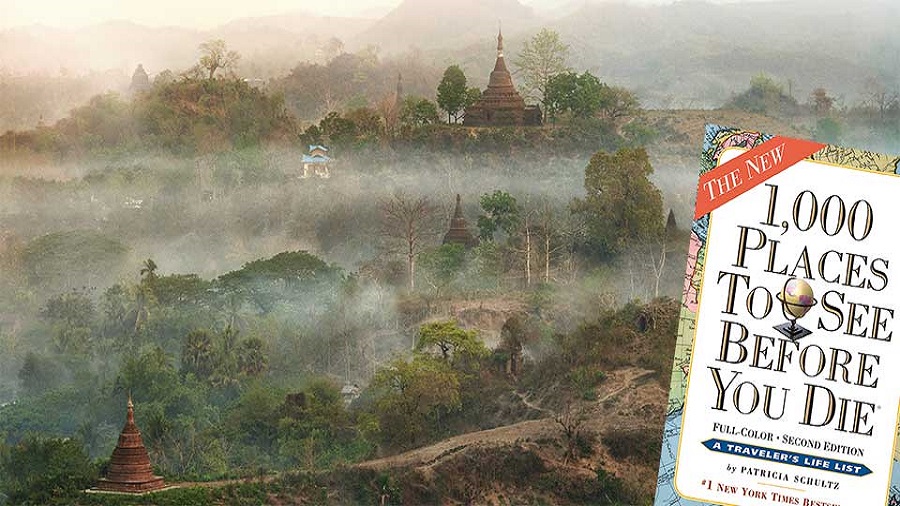 We don't travel the way our parents did.
I remember my mom and dad heading to London and Paris on their "big trip" once my sister and I were out of the house, and getting regular postcards from their visits to classic tourist spots in the United States.
Since our own nest has emptied, my husband and I have gone on safari in Africa and taken a hot air balloon ride, and he's walked 500 miles across Spain on the Camino de Santiago.
To find out where boomers are going these days, I turned to Patricia Schultz, author of my travel bible, 1000 Places To See Before You Die, and a baby boomer herself. She has literally written the book on the best the world has to offer, and it's a book that belongs on every wanderer's shelf.
"These days, the sky is the limit for baby boomer travelers," she said. "They're fit, interested, cultured, curious, and they're biking, hiking our national parks and exploring the Loire Valley."
I asked Patricia to recommend ten destinations for boomers and tell us why we should visit. Her list already has me grabbing my passport.
Cuba
It's been on everyone's list since 2011 when People-to-People programs were introduced to American travelers. It's a fascinating corner of the Caribbean which is still stuck in the 50s in many ways.
Norway
Stunningly beautiful, it's especially popular now because of Disney's Oscar-winning movie, Frozen! It's safe, clean, easy to navigate, and there's a lot to do whether you're looking for challenging outdoor activity or just want to cruise through the breathtaking fjords. It's very American-friendly and a great choice for hesitant travelers.
Myanmar
This is what Thailand was twenty years ago. See it sooner rather than later, and cruise down the Ayeyarwady River, its great national freeway, which is 1300 miles long – almost the entire length of the country!
Ecuador
South America's new destination, it boasts an incredible biodiversity, including the unique Galapagos Islands, where Charles Darwin developed the theory of evolution. Visit colonial Quito, which has been gorgeously regentrified, then make the three-hour drive to the luxury Mashpi EcoLodge in the heart of the dense, lush rainforest.
Scotland
The sacred Mecca for golfers! Go in August for the best arts festival, which takes place in Edinburgh. Explore the Hebrides Islands via the Hebridean Princess or the reliable ferry system and be sure to follow the world-famous Whiskey Trails. Scots do enjoy a "wee dram" in the morning!
African Safari
Botswana's Okavango Delta is a favorite choice for what is truly a transformative experience. Seeing the big five in their natural habitat, up close and personal, is something you will never forget.
Sicily
Travelers often return to Italy over and over. Once you've done the classic Rome, Florence and Venice itinerary, come back and journey through Sicily, one of the most remarkable corners of a really beautiful country.
New Zealand
The youngest country on earth, it bears an uncanny resemblance to Tolkien's Middle Earth from the Hobbit trilogy, where, appropriately, the films were shot. It is brimming with gorgeous locations, including Fjordland National Park.
U.S. Road Trip
One of my favorite drives is through the Four Corners area of the Southwest, encompassing Arizona, Colorado, New Mexico and Utah. You get to see incredible national parks and long stretches of barren country, learn Native American history and experience the spirit of John Wayne and the Wild West. This is where movies like Fort Apache and She Wore a Yellow Ribbon were filmed. It represents America at its best.
Antarctica
The White Continent at the bottom of the world is empty, majestic, surreal and beautiful beyond words. It's a unique once-in-a-lifetime experience.
What's on your list of places to travel?